Sitting down with Oku Japan's founder, Matt Malcomson
"For me Japan has always been the little things. It's the things you don't think you'll be taken by – the small interactions with the local people rather than the large sightseeing destinations."
Matt Malcomson always avoided mainstay holiday destinations, following his feeling that he would have a much greater experience travelling off the beaten path. He found that, unaccustomed to foreign visitors, the local people of these much less visited areas would always take an interest in him and show an earnest desire and sense of pride in introducing him to their meals, friends and overall way of life. And it was this sense of immersion and inclusion that he wanted to pass on to others.
He began Oxalis holidays (a name suggested by his mother as a weed that never grows in just one place) as a means of inspiring this sense of adventure in other travelers who were, at the time, used to an on-the-bus, off-the-bus style of travel. His office was a small desk in a spare bedroom towards the back of his mother's home in England, equipped with just a phone and a computer in the dawn of the 'information super highway'. From there he would arrange skype meetings with prospective Japanese travellers interested in trips to the Burgundy and Provence regions of France.
"I thought I was going to be living in some small village in France spending half the year guiding Japanese people and the other half relaxing on the beach – I was unaware of the world that would develop from it. A lifestyle business with no formula, and no desire for fame and riches. Just me, hopefully not still single, living comfortably and relaxing on the beach."
But why Japanese travellers in particular?
Now that requires a considerable hop back in time to the 1980s, where Matt's interest in Japan began somewhere between 18 or 19 years of age. Exploring Asia in the 80s was an altogether different experience from how it is now due to difficulties in getting around in the shadow of the cold war; when the only way to reach now-famous islands in Thailand at the time was via fishermen's boats, and flights home to the UK flew the other way across the Pacific Ocean.
During his time exploring the Asia Pacific region, Matt's first visits to Japan were filled with journeys to its key destinations – also referred to as the Golden Route – where he would sightsee around Tokyo, Kyoto, Hiroshima, and any spaces that took his interest in between. After a few years of back and forth Matt finally decided to make the move to Japan proper, and was even given a temporary home in Nara by some friends he had met on one such plane journey home across the Pacific. There, he settled into a life as an English teacher at a specialist English language school and explored the Kansai region more intimately. But ever the traveller, Matt set out to backpack across the country with his eyes this time on the island of Kyushu, some 600 miles away.
He travelled on the kindness of the strangers he met; from surreptitious yakuza, to an overzealous mother who made a proposal of marriage on behalf of her daughter (which perhaps would not have been so awkward had said daughter not been riding in the back seat). He was even offered a teaching job by a town mayor close to Hiroshima, but with his eyes on the prize, Matt kindly declined and continued on his journey to Kyushu.
Eventually he wound up in the hot spring town of Kirishima Onsen, just an hour out from Kagoshima, where he met some native Japanese teachers who, impressed by the sudden appearance of a Japanese speaking foreigner in a remote corner of the Japanese mountains, offered him an interview at their high school. No suit to hand, Matt accepted, arrived for the interview with just the clothes he'd packed for his trip, and successfully landed himself a role as an English teacher.
It was this school that put his attitude towards travel into perspective, when the administration organised a large holiday to America.
The first restaurant they visited upon landing in New York was a sushi chain. Harlem was explored from the inside of a tour bus. Pressed for time, they beelined for the Smithsonian gift shop when they reached Washington DC, but not the Smithsonian itself.
"It was a very insular style of travel with no attempt at any kind of interaction with any locals, like you walked around in a Japanese bubble."
Many years later and working in Tokyo as a web developer, Matt became a member of the IAC – the International Adventure Club – an e-mail-based group of expatriates and Japanese people who arranged weekend events; from cherry blossom viewings to ice climbing. He began to lead 2-to-4 night trips using this platform, inspired by small walking tours he used to run back in London (in a time when people didn't understand what a walking tour was, paying £5 and expecting to board a bus, he added). Very quickly he was able to build a reputation for 'well-organised trips' that were often fully-booked.
One of the first tours he led was on the Kumano Kodo in 2000, which he had visited many times through the early 90s. Without the degree of fame the pilgrimage trail holds today, accommodations were more difficult to come by, and so the group caught a (now defunct) ferry from Tokyo to Kii-Katsuura before riding the train to the head of the trail in Takijiri. From there, they utilised a mixture of camping sites and small minshuku to facilitate their pilgrimage.
"I had lost my confidence in guiding on nature hikes because of work, so doing these things again and getting recognised, and treated like I actually had an understanding in what I was doing was really, very validating."
From Tokyo, Matt used his savings to create a Japanese language website selling tours in Europe for Japanese nationals, and then moved back to the UK to open that office in his mother's house. He made all of his own arrangements; from the tour itinerary to the van rental. He was able to get a steady stream of work by travelling to Tokyo and creating partnerships with agencies there. But aside from that, he worked on his own – the website was homemade and he had no staff. He led the tours himself and the only costs he had to worry about were those for van rentals and his own travel expenses.
The rest was time spent doing what he enjoyed, taking small groups of Japanese travellers to remote areas of Provence, where impressed chefs and inn owners accustomed to larger group tours just passing through would come out to meet the travellers in person. They would stay in the town for days at a time, and Matt would interpret as the locals showcased their food and their livelihood, leaving the same impression on his guests as had experienced when travelling on his own.
Given the popularity of his tours, size inevitably became an issue and there was some struggle in deciding how best to expand the business; purchasing vans, hiring drivers, recruiting guides for tours aimed at Japanese nationals in France, all while still based out of his mother's house, posed more than just a few logistical issues. So, he flipped the notion on its head and moved back to Japan to operate tours for inbound travellers instead…and inexplicably Armenia as well…
"Oxalis, the weed that never grows in just one place."
One of the first walking tours he created for the new inbound tour company was the Kumano Ancient Trail tour, before the trail was recognised as a UNESCO world heritage site, and using the same connections he had made with the inn owners he had met travelling there prior. Thereafter he designed the Nakasendo Trail, Land of Fire, and the Shoguns and Samurai tours. Alongside this he designed custom tours and somewhere between 2006 and 2007 Matt was contacted by a woman to create a winter tour for her family, the father of which turned out to be the founder of Evernote, Stepan Pachikov.
It was there after an ordeal trying to find Wi-Fi in the isolated mountains of Northern Japan, that Pachikov told him that if he continued to run the business alone, then it would never grow. Make something, and then give it to someone else to do. "Don't sell your time, sell your knowledge and expertise."
And so, Matt put an advertisement in the Japan Times looking for English-speaking, Japanese native guides, and it took off from there. He dropped the arm of the company that focused on Armenia and rebranded to Oku Japan tours.
"The vision was always to make adventurous tours. I wanted to show people parts of Japan that I knew and I loved. I've always avoided places that everyone talks about. I never went to Egypt but I've been to Lebanon. I went to these places because I had a gut-feeling that it would offer a much better experience, and they always did. I wanted to show these kinds of areas of Japan to people."
Matt and Oku Japan have always had a focus on working with the local communities they operate tours through, which has gone some way to the Oku Japan presence on both the Nakasendo and Kumano Kodo trails with its branch offices. Being anti dantai (団体旅行/large group tours), the company specialised in small-group guided tours of no more than 13 travellers and the concept of 'slow travel' – where travellers could stop to create meaningful interactions with their hosts.
This later developed into pioneering the first self-guided walking tours through these regions in 2010, for travellers searching for the same interactions but with more freedom over dates and independence during travel. With a personalised itinerary and walking directions, walkers were given the opportunity to create their own adventure at their own pace, and the hard graft of organisation and room booking was handled for them by a team on the ground to support them where needed.
Their popularity has allowed Oku Japan to subsequently open branch offices on its two most walked routes, the Kumano Kodo and the Nakasendo, meaning the team can work even more closely with the local communities, greet independent travellers on their trail, and make Oku Japan a namesake when it comes to hiking tours in the countryside.
A far cry from making skype calls from a small bedroom in his mother's house.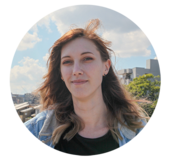 Carrick Lomas
Subscribe to our newsletter
Get our latest news and offers delivered right to your inbox